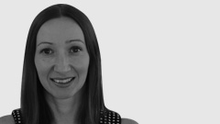 Danni is a Green Point local, having lived in Green Point for 15 years and owning an   investment property in the area. Owning an investment property has given her insight on what landlords require and expect from their property manager. With a background in marketing and a diploma in management she is meticulous,     professional and her can-do attitude gets the job done in a fuss free way. As your property manager Danni brings to you a multitude range of skills and extensive knowledge in the real estate industry. 
 
Happily married with 3 children, she likes to travel and collect high tea china.
Agent Reviews
We have had our property managed through an agent(various) for close to 8 years and I"m yet to work with an agent as great as Danni. Danni is very logical and considered in her approach and provides us with guidance and options where appropriate. I've also found Danni to be prompt and has kept us up to date quickly and efficiently with out us needing to chase her.