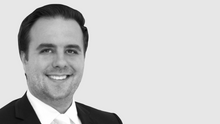 With over 7 years Real Estate experience both in the UK and in Australia, Mike has knowledge on an international level. With a calming and compassionate demeanor, he understands the stresses and worries vendors face when selling a property, which helps him guide people through their sales.
Mike has a passion for meeting new people and building new relationships and believes in making the people he meets, clients for life.
Mike specialises in Property Marketing and has strong negotiating skills. His unique blend of modern online marketing and tried and tested face to face selling, gives him the ability to help you get the maximum out of your property sale.