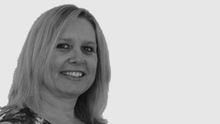 The phrase I hear the most from my clients over and over again is I exceeded their expectations.Professionalism, knowledge and a compassionate caring nature are some of the qualities that make Sara stand out above the competition.  With 17 years of experience in the real estate industry, 8 years in Australia and 9 years in America, she knows what it takes to get the job done. Sara possesses an enthusiastic nature, is eager to please her clients and exceeds their expectations.
Selling or purchasing your greatest asset can be a daunting prospect - that's why you need the right real estate professional.  Call Sara today and you won't be disappointed.
Agent Reviews
James Griffin

Sara has a wealth of local experience and knowledge, and is able to modify the sales approach to assist in getting the right buyers through. Also able to negotiate well with existing tenants.